Dispatchers
Our dispatchers maintain the balance when it comes to Belgium's power supply.
Dispatchers
Our dispatchers maintain the balance when it comes to Belgium's power supply.
Regional dispatchers

As a dispatcher at a Regional Control Centre (RCC), you are responsible for the balance of the power supply. Smart switching means that you can guarantee power at any time and monitor the safety of colleagues and partners. You keep an eye on incidents, make control calculations, prepare switching, and coordinate commissioning and decommissioning.
Elia's RCCs control and monitor the transmission system 24 hours a day. We maintain the balance between the generation and consumption of energy, plan power outages and ensure that incidents are handled properly and quickly. Are you eager to learn, hands-on and a born multitasker? Then a role as regional dispatcher at Elia will be a meaningful job with lots of responsibility!
National dispatchers

Do you want to monitor and control the Belgian high-voltage grid in an international setting? Can you calculate energy flows through the grid, plan work in the short term, and are a born multitasker? Then you will be right at home as an Elia national dispatcher based at our National Control Centre (NCC).
At the NCC, you face an ever-changing energy landscape, evolving regulations and the further integration of Europe's electricity markets. We make decisions increasingly closer to real time. It is up to you to coordinate national and international works on the grid. You determine the available transmission capacity and monitor the availability of energy in order to guarantee the continuity of the electricity supply in Belgium. Truly a job for engineers with a great sense of responsibility.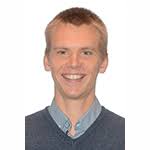 "The national control center of Elia is offering an ever changing and challenging operational world.

Results 1 – 1 of 1
Page 1 of 1
Starting your career

Step 1: Selection procedure

After applying at Elia, our recruiters will screen your CV and, if your profiles matches the job, give you a call. This will give us the chance to get to know each other. If you pass this step, you will receive a link to a number of online tests. The next step is your first face-to-face (or virtual) meeting: an interview with the hiring manager and recruiter where we will delve further into your career, values and attitudes to make sure there is a cultural fit. For some roles, we will also schedule an assessment with our external partner.

Starting your career

Step 2: Signing your contract

If at the end of this process both you and Elia feel that you are a match, you will receive an offer and we will explain our contract and terms of employment. Once you have signed your contract, we will welcome you as a new Elian! Before you start, you can use our Welcome app to learn much more about our company and activities. We strive to ensure that our new talents feel welcome at Elia!

Starting your career

Step 3: Welcome Day

Here at Elia, we like to give our new employees a warm welcome. We start with an orientation day at our Schaerbeek site. After a spot of breakfast, you learn about safety, receive practical information, and visit dispatching and a high-voltage substation.

Starting your career

Step 4: Lighting Day

Once you have been at Elia for six months, we invite you to our site in the centre of Brussels. This is a time to reflect during a day filled with presentations about the energy transition or ongoing projects. Our CEO Chris Peeters will also be there. We provide more information about our culture, while you can put your questions to HR staff and better get to know your colleagues. We end the day with a reception with snacks and drinks.
Elia is Top Employer 2020
Thanks to our inspired HR policy, Elia has been awarded the Top Employer 2020 label, the third year in a row we have received this honor. This label means that Elia is one of the top two employers in the energy sector. It also recognises Elia's warm welcome of new employees, with a specific approach adopted from the moment they sign their employment contract to their first days at the company. We rest assured that our focus on encouraging continuous development among our employees and candidate experience in the recruitment process is also rightly recognised. The Top Employer label is an acknowledgement of the way we view new ways of working, including flexible working hours, working from home and employees' work-life balance. Receiving the label was ultimately not down to us, so we especially want to thank our employees. After all, there is no Top Employer without Top Employees!